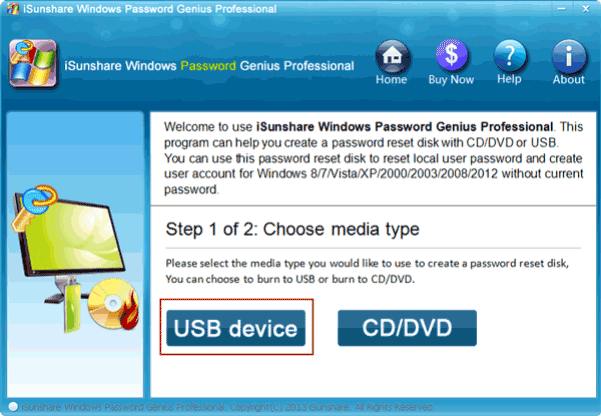 Fta Dish Channel List Download Manager. Create a Ophcrack USB Flash Drive: Ophcrack is a free Windows Password Cracker or Windows Login Password Recovery tool that uses rainbow tables to retrieve Windows login passwords from password hashes. The tool is available in two versions (Vista Ophcrack and XP Ophcrack).
Make a bootable USB drive containing Ophcrack to find Windows user passwords. Download a Ophcrack Vista or XP Live CD ISO; Insert your USB Flash Drive; Download and run tazusb.exe then follow the onscreen instructions; Reboot your PC and set your BIOS boot menu to boot from the USB device; If all goes well, you should be booting from the USB stick into a mini SLAX environment. Ophcrack is launched automatically after boot. Download copies of the Ophcrack 'XP Live CD,' 'Universal USB Installer' and 'tables_vista_free.zip' files. Place your USB thumb drive in a USB port in your computer. Click 'Start.' Click 'Computer.' Verify what drive letter is assigned to your USB drive. Make a bootable USB drive containing Ophcrack to find Windows user passwords.
In the following tutorial, we explain how we created an All In One USB Ophcrack Flash Drive. This bootable flash drive utility can then be used to recover, reveal or crack both Windows XP and Windows Vista login passwords. How to Boot Ophcrack from a portable USB flash drive: Having Ophcrack for Windows Vista and XP on a USB thumbdrive can come in handy for those who may have lost their Windows admin or user Login Password and need to quickly recover a lost Windows password.
Lost Windows 10 administrator password and you're locked out? There are different ways to, but what if you need to retrieve the original password? That's where Ophcrack comes in. Ophcrack is the most effective password cracking software that can help you recover Windows password quickly. It works with Windows 10, 8, 7, Vista and XP. In this tutorial we'll show you how to create a Ophcrack Live USB drive and use it to recover a lost Windows 10 password, without removing or changing the original password.
1Create Ophcrack Live USB • Download the CD image from. Since there is no new version for Windows 10, you can use the ophcrack Vista/7 LiveCD version. • Once the.iso file is downloaded, you can install it onto a USB flash drive using. Launch ISO2Disc, drag the.iso file to the program, select your USB drive from the list and choose ' MBR (for legacy BIOS/CSM boot)'. Click Start Burn.